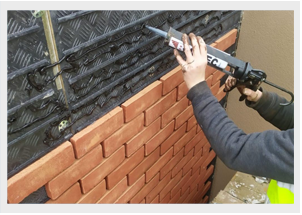 Welcome to
e4structures Ltd
Producing in a range of plastics including ABS, HIPS, PetG, Apet, Rpet, PP and PVC.
Specialists in the development and re-processing of recycled plastics into new recyclable products.
RECYCLE – REPRODUCE – RECYCLE
Real and Sheet Feed

Vacuum Forming
Reel and sheet feed Vacuum Thermoforming up to 2.5m x 1.6m
Market Sectors
Construction, underfloor heating, building, infrastructure, horticulture, point of sale, electrical connection covers, planter trays, boxes, cooling towers, water treatment, transit trays, packaging, wall panels, roofing panels.
Underfloor
Heating
In the last year E4 Structures Ltd produced over 70,000 underfloor heating panels from black recycled HIPS plastic which equates to the recycling of 2.1 million black HIPS plastic coat hangers
100% Recycled 100% Recyclable
Operating close to the major motorway networks, e4 Structures provides concept to completion bespoke polymer projects. In-house facilities include, granulation, extrusion and vacuum forming up to 2.5m x 1.6m (8ft x 5ft ) in thin sheet.
e4 Structures are committed to reducing Carbon Emissions by the utilisation of Plastic waste streams and the sustainability of future low environmental impact materials.
e4 Structures Ltd can help your contribution to Recycling Plastic